WORKSHOP BOOSTS FARMERS'CONFIDENCE TO COMBAT CLIMATE CHANGE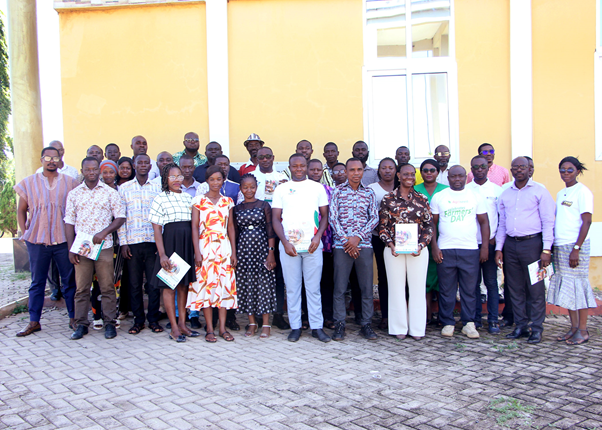 A workshop on Climate Smart Agriculture and One-Health Innovations has boosted the confidence of agricultural extension agents and enhanced their knowledge of climate-smart agriculture. 
Traditional methods of farming pervade farming communities in Ghana. However, the onset of climate change and its adverse effects on crop yield has necessitated introducing farmers to improved crop varieties and new ways of farming to increase their productivity, livelihood, and food safety. The workshop, dubbed 'Downscaling AICCRA Training Manual on Climate Smart Agriculture and One-Health Technologies for Priority Value Chains,' was held in Kintampo for lead farmers and agricultural extension officers selected from Ghana's Bono East, Central, Northern, Upper East, and Upper West regions to learn about climate-smart technologies and practices that promote productivity while reducing drudgery.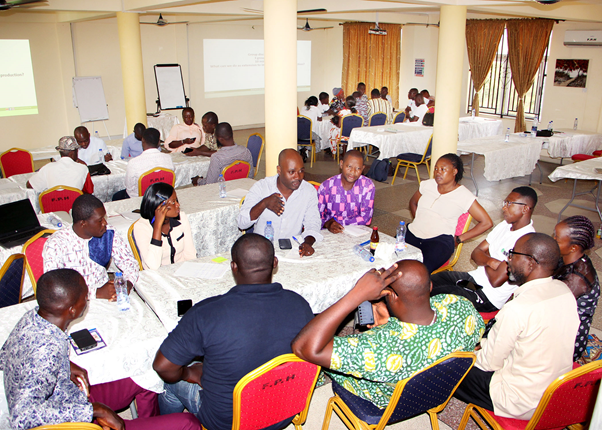 The training focused on sustainable and climate-smart maize, sweet potato, yam, and cowpea production, including One Health-compliant pest and disease management and gender-inclusive agriculture.
Building Confidence and Knowledge
Participants engaged in interactive sessions throughout the workshop, gaining valuable insights into climate-smart farming practices and the interconnections between agriculture, human health, and environmental sustainability.
They learned about new planting techniques, pest and disease management practices that promote food safety, and gender-inclusive practices that empower women farmers to improve their livelihood.
At the end of the training, more than 80% of the participants said they were confident in their expertise to pass on the new knowledge to farmers.
"With the knowledge we have acquired, we are very sure that we can teach our colleagues who could not make it to this workshop", one participant indicated.
Impact on Farmers
Mr. Solomon Osei, an Agric Extension Officer at Kintampo North, said: "I am extremely excited I attended this workshop. I did not know climate change had the potential to affect agricultural productivity to this extent. With the newfound knowledge and skills, I have acquired in this workshop, I will ensure it reaches the farmers in my community."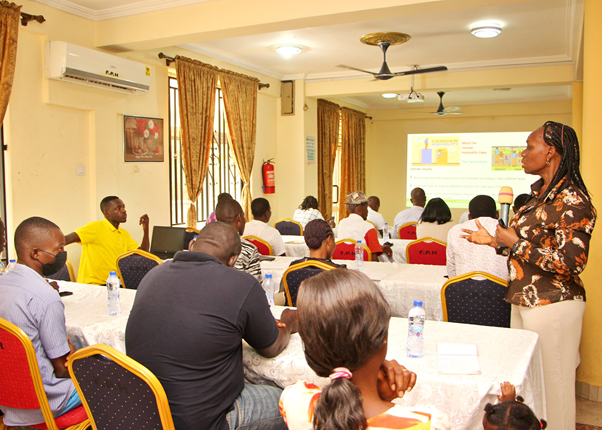 Collaboration for Success
The CSIR-Crops Research Institute organized the workshop for the Accelerating the Impact of CGIAR Climate Research for Africa (AICCRA) project in collaboration with the Municipal and District Departments of Agriculture.
By combining expertise and resources, the organizers created a unique opportunity for stakeholders to come together, exchange ideas, and develop strategies to tackle the challenges of climate change in Ghana.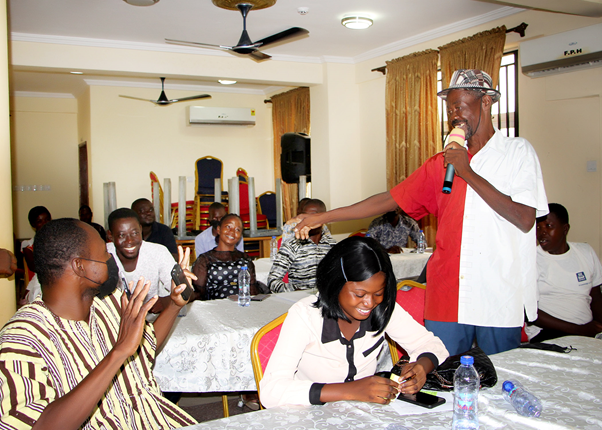 In his welcome address, the District Director of the Department of Agriculture in the Kintampo North district, Mr. Kofi Owusu, expressed his gratitude to the organizers and was hopeful that the workshop would positively impact the livelihoods of all beneficiaries.
He stated, "With these new insights, farmers can anticipate improved yields and enhanced productivity in the face of climate challenges."
He also emphasized that since climate change was a growing concern for the agricultural community, the workshop would empower key stakeholders and contribute to sustainable agriculture in Ghana.
The beneficiaries left the workshop poised to train farmers to be climate resilient. By disseminating the innovative technologies introduced during the workshop, countless farmers will learn and adopt the Climate Smart Agriculture and One-Health Technologies.
Participants called for the training to be extended to other regions of the country for more farmers and extension officers to benefit.
Contributors: Patricia Konadu Mensah, Bernard Sakyiamah, Ernestina Narveh Awarikabey, Dennis Gyasi Boakye, Enoch Bobie Agyemang, Stephen Yeboah, Reginald Kyere