STUDENTS FROM ELON UNIVERSITY, USA, VISIT CSIR-CROPS RESEARCH INSTITUTE
The CSIR-Crops Research Institute (CRI) received 28 students from Elon University, North Carolina, USA, on Tuesday, 18th January 2023 as part of a long standing partnership between the two organisations.
The purpose of the visit was for the students to familiarise themselves with the research activities of the Institute.
The Deputy Director of CSIR-CRI, Dr. Maxwell Darko Asante, welcomed the students and briefed them on activities of the Institute.
A Senior Research Scientist of the Institute, Dr. Stephen Yeboah delivered a presentation on advancing sustainable agriculture and climate change research in Ghana and the role of CSIR-CRI in this task.
Dr. Yeboah presented the various research projects CSIR-CRI is embarking on to ensure Ghana is combating climate change.
The delegation then visited the Tissue Culture and Molecular laboratories of the Institute as well as some screen houses where they interacted with other scientists.
The students were led by their lecturer, Prof. Musah Iddris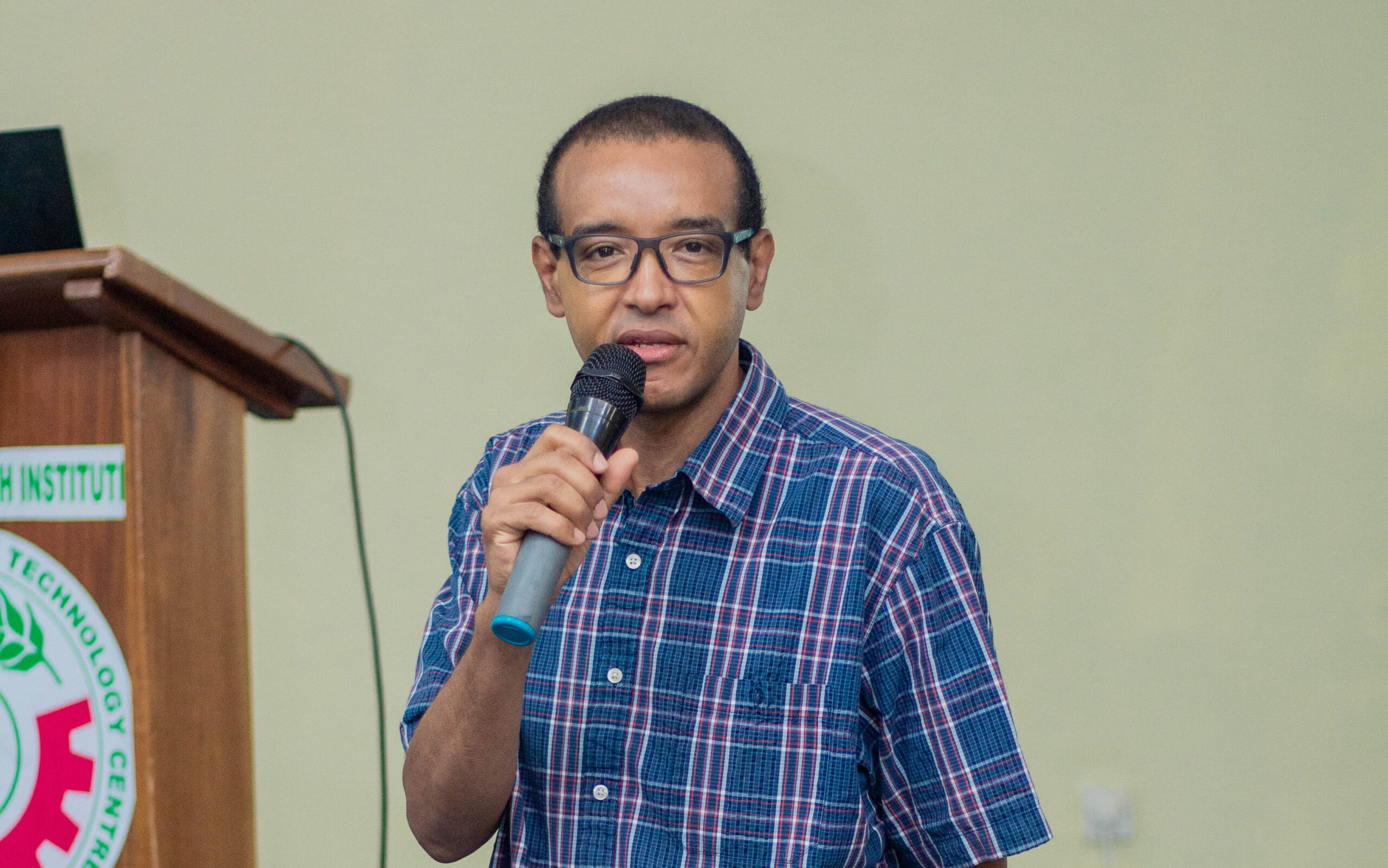 List of contributors: Dr. Beloved Mensah Dzomeku, Dr. Stephen Yeboah, Mad. Linda Agyemang, Bernard Sakyiamah, Enoch Osei Tutu, Patricia Konadu Mensah, Enoch Bobie Agyemang.