Post-Graduate Students from the West Africa Centre for Crop Improvement (WACCI) Receive Training at CSIR-Crops Research Institute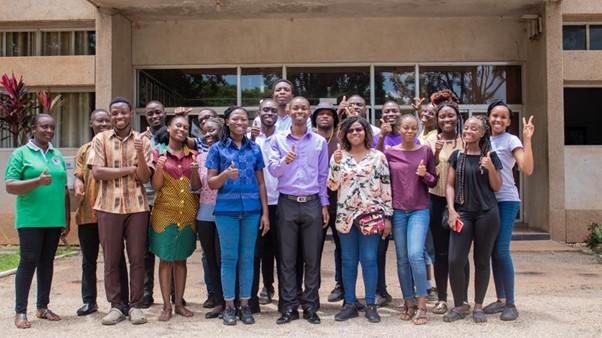 Master of Philosophy (MPhil.) students from the West Africa Centre for Crop Improvement (WACCI) at the University of Ghana, Legon, visited the CSIR-Crops Research Institute, for a training session in Seed Science and Technology.
The training which was led by Dr. Hilary Mireku Botey, a Seed Scientist and a Senior Research Scientist at the Institute, was held at the Institute's seed laboratory and included practical sessions on seed moisture determination, purity analysis, germination test, and biochemical (TZ) tests for seed viability.
Key aspects of the training also involved practical demonstrations where the students conducted germination tests and seedling evaluations. These exercises provided valuable insights into the value and potential of seeds, enabling the students to grasp the importance of quality assurance in seed production and conservation.
They were also trained on the importance of seed quality and how to ensure that seeds meet the required standards for planting.
After several hours of both theoretical and practical sessions, the students admitted to having gained a deeper understanding of seed science and technology and were hopeful that the knowledge gained would be beneficial for their future careers in the agricultural industry.
List of contributors: Hillary Mireku Botey (PhD), Patricia Konadu Mensah, Bernard Sakyiamah, Enoch Bobie Agyemang