CSIR-CRI's KOPIA Rice Pests and Disease Project Empowers Bayerebon No. 5 Farmers with Integrated Pest Management Methods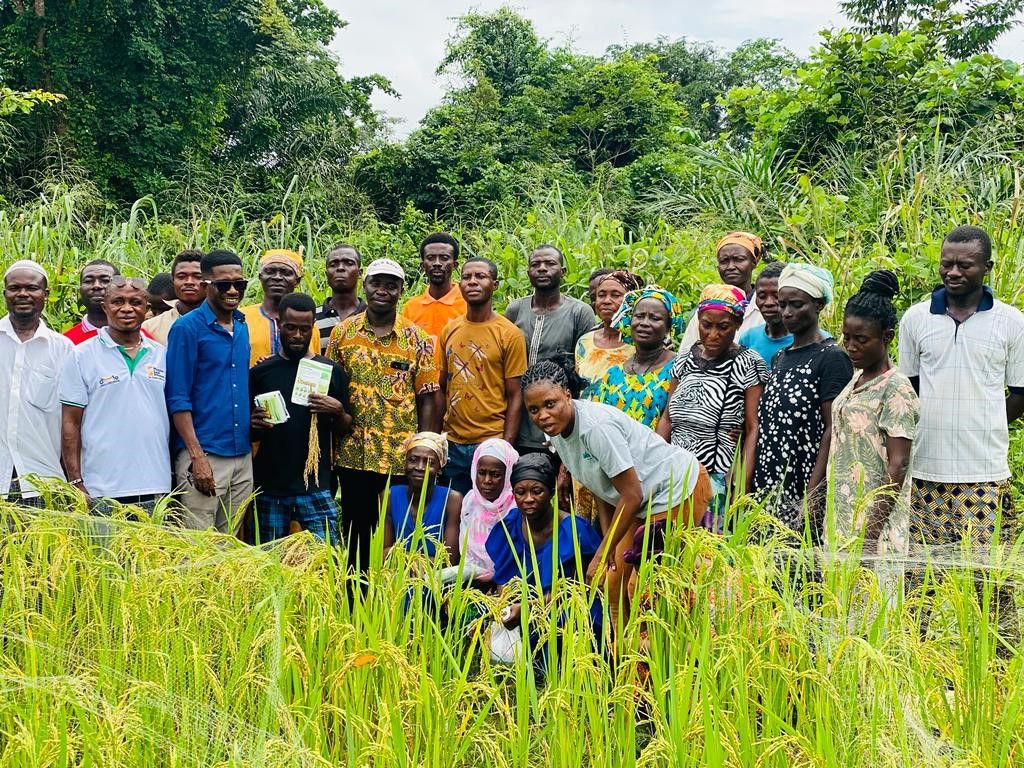 A common challenge faced by farmers in Ghana has been the persistent battle against pests and diseases in their fields, and farmers at the Bayerebon No. 5 are no different. The majority of farmers in Bayerebon No. 5 specialize in rice cultivation, and the presence of insects and diseases in their fields disrupts the growth of rice, leading to reduced yields. For these farmers, rice is not just a crop; it's a way of life, and any threat to their rice cultivation poses a significant threat to their livelihoods.
Identifying the Need
Consequently, there arose a critical need for farmers to acquire comprehensive knowledge regarding effective pest management systems. Recognizing this, CSIR-CRI partnered with the KOPIA Ghana Center to implement the Rice Pests and Disease (KRPD) project to bring integrated pest management solutions to farmers. The KOPIA Rice Pests and Disease project, headed by Dr. Kofi Frimpong Anin, a Senior Research Scientist at CSIR-CRI, is set up to fill the crucial gaps in pest and disease management within Ghana's rice farming communities and to ultimately empower farmers with knowledge and tools for integrated pest and disease management. The KRPD initiative organized field demonstrations in three distinct locations: Offinso Sakamu (Offinso Municipal), Nobwamu (Juaben Municipal), and Bayerebon No. 5 (Atwima Mponua District). Fortunately, the rice crops in Bayerebon No. 5 had reached the harvest stage. Hence, a group of scientists from CSIR-CRI extended an invitation to the rice farmers they had been in contact with in Bayerebon No. 5 since the inception of the demonstration.
Farmers Field Day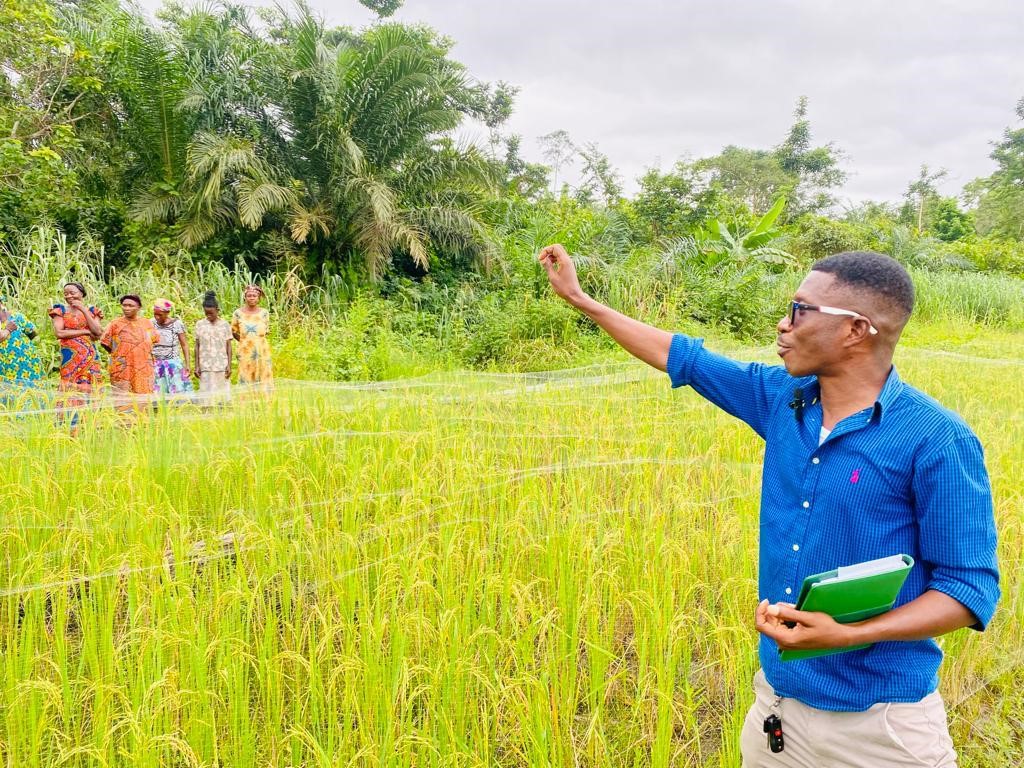 On Wednesday, September 6, 2023, a farmer's field day was organized at Bayerebon No. 5. Three different treatments had been implemented: the first followed traditional pest and disease control methods the farmers use. The second received no pest treatment except for minimal fertilizer, and the third was treated with integrated pest management systems. The results were compelling – the third plot, treated with integrated pest management, remained nearly free of pests and diseases.
Empowering Farmers
The farmers expressed their appreciation for the integrated pest management techniques they had been introduced to. They were educated about innovative rice planting methods, including techniques such as bunding, alternate wet and drying, and transplanting, as well as the optimal timing for rice harvesting and effective weed clearance. Additionally, they received instruction on the application of pre-emergence herbicides for weed control, insecticides for managing insect pests, fungicides to combat fungal diseases, and the precise application of fertilizers for optimal crop growth. One significant challenge identified by the project was weed infestation. Mr. Steven Arthur, a weed scientist at CSIR-CRI, emphasized that while complete eradication of weeds might be challenging, effective strategies such as the use of pre-emergence herbicides and proper land-clearing techniques could substantially reduce weed interference in rice cultivation.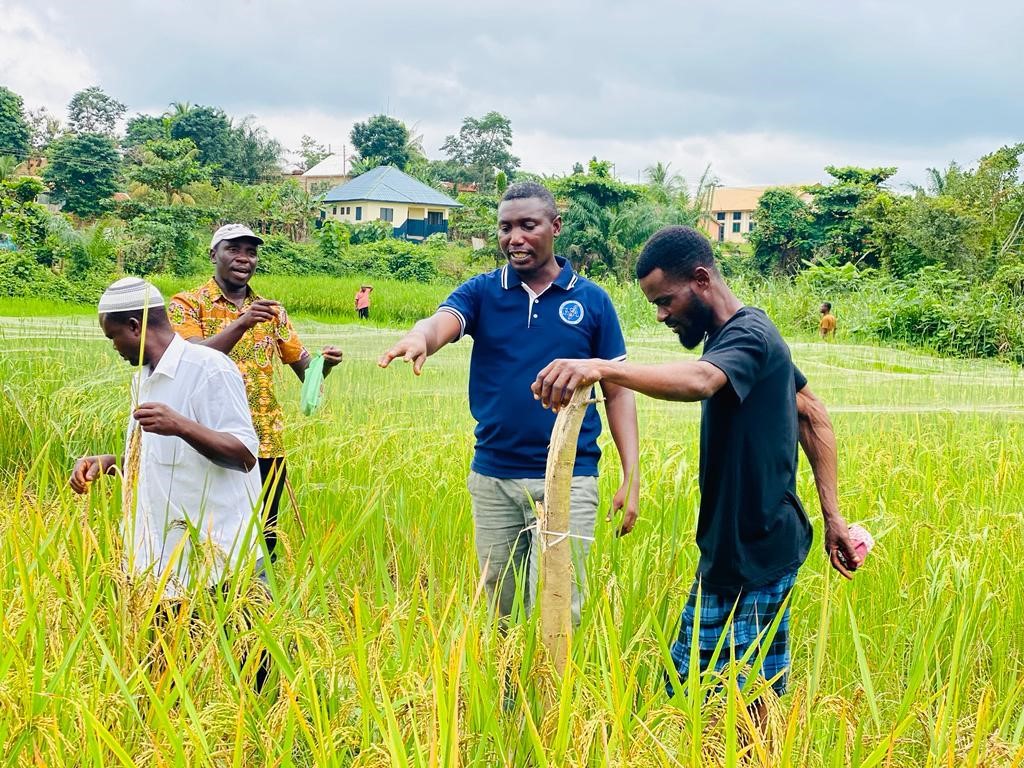 In a conversation with a farmer named Mohammed Abubarik, he explained that they previously employed a wasteful method of planting rice by simply scattering the seeds, in what is popularly called all "die be die". However, they have now received guidance on more efficient techniques such as transplanting and bunding, which not only reduce rice they use for planting, but it will also help in better water management and nutrient management in the rice fields.
Furthermore, Akua Serwaa, a prominent farmer in Bayerebon No. 5 stated, "The women of Bayerebon No. 5 have a genuine passion for rice farming. However, due to limited resources, we have historically restricted ourselves to cultivating just one acre of land. Thankfully, this project has not only provided us with valuable knowledge but also essential resources, particularly in pest management. As a result, we are now looking forward to expanding our cultivation area to more than just one acre in the upcoming planting season." Akua's words reflected the project's impact on the local farming community, especially among women.
Feedback
Also, Honourable Kwesi Danso, the Assemblyman of Bayerebon No. 5, emphasized the vital role played by the women of the community as providers for their families. Given that many of these women are engaged in rice farming, their livelihoods are closely tied to the success of their rice crops. However, the recent challenges posed by pests and diseases in their farms have been disheartening. Honorable Kwesi Danso noted that despite numerous attempts using various methods, the farmers struggled to overcome these issues until the scientists from CSIR-CRI came to educate them. He expressed confidence that the integrated pest control methods taught by the scientists would significantly enhance rice farming in Bayerebon No. 5. Moreover, he encouraged the scientists to extend their expertise to other districts within the Atwima Mponua District and urged the farmers to share their knowledge of the integrated pest management system with their fellow farmers.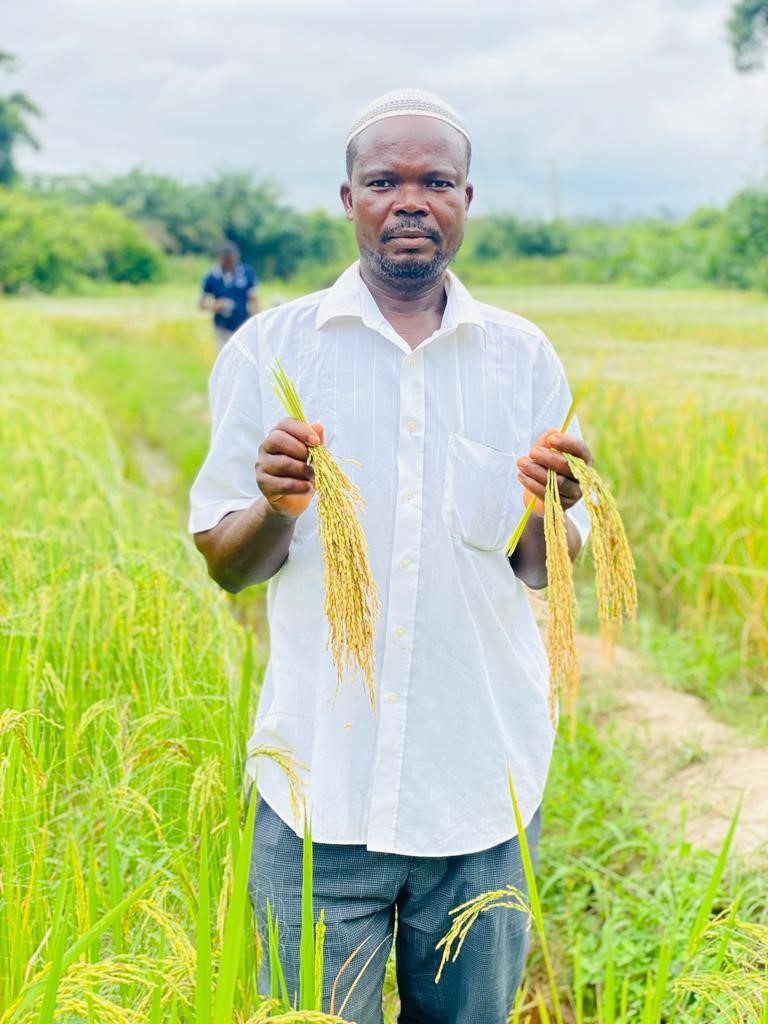 Subsequently, Dr. Frimpong Anin, the principal scientist overseeing the KRPD project said, "We are working toward identifying the different types of pests, diseases, and weeds and the stages where they attack the rice, from nursery to harvesting. We have developed an integrated pest management package and are implementing it on demonstration fields to help the farmers manage diseases, weeds, and pests in their fields".
The CSIR-CRI's collaboration with the KOPIA Ghana Center Rice Pests and Disease project represents a crucial step towards sustainable rice farming in Ghana. By equipping farmers with integrated pest management strategies and knowledge, this initiative not only enhances crop yields but also ensures food security and empowers communities like Bayerebon No. 5. As the project continues to evolve, it promises a brighter and more resilient future for Ghana's rice farmers.
Authors: Patricia Konadu Mensah, Dr. Kofi Frimpong-Anin, Linda Agyeman, Bernard Sakyiamah, Dennis Gyasi Boakye, Enoch Bobie Agyemang