CSIR-CRI Partners With Ayensu Starch Company Limited to Boost Cassava Farming in Ghana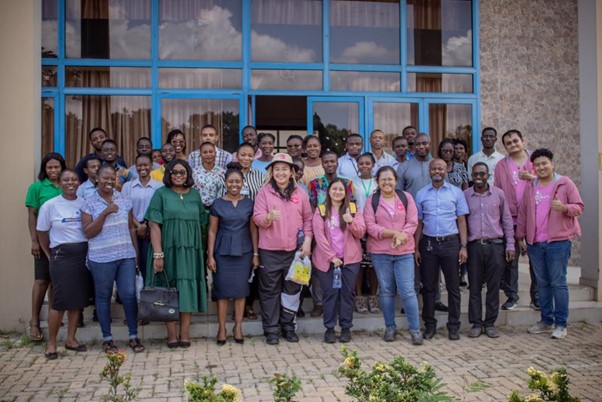 The CSIR-Crops Research (CSIR-CRI) Institute is thrilled to announce a collaboration with the Ayensu Starch Company Limited, a wholly Ghanaian owned company, and the BioMatLink from Thailand. This is a significant step in our efforts at boosting cassava production in Ghana. This partnership will enable the CSIR-CRI produce high-quality cassava planting materials to drive industrialization and increase large scale cassava production in Ghana.
The Ayensu Starch Company is the hub for cassava production in Ghana and Africa and has long recognized the importance of the crop in Ghana. With the ambition to industrialize cassava production in the country, they sought a partnership with the experienced and established BioMatLink, known for its expertise in mega cassava production and advanced planting techniques that result in high yields and superior quality.
A delegation from BioMatLink and Ayesu Starch Company visited the CSIR-Crops Research Institute on 17th July, 2023 to request for improved, high-yielding, disease-free cassava planting materials.
Dr. Thanika Chintanapunt, the CEO and founder of BioMatLink, showcased the company's highly successful planting processes in Thailand, from meticulous land preparation to monitoring starch levels in roots, among other crucial steps. He also emphasized their commitment to integrating their proven techniques with the farming conditions in Ghana.
As Ghana's leading agricultural research institute, the CSIR-CRI has released several improved cassava varieties. The Institute will therefore ensure the delivery of high-quality cassava planting materials to Ayensu Starch Company.
Mr. Evans Kwame Ayim, the CEO of Ayensu Starch, indicated that ''the success of commercial cassava farming heavily relies on the quality of the planting materials. In order to get the process right, we decided to come to the CSIR-Crops Research Institute for the best cassava planting materials'', he added. The team then visited the CSIR-CRI tissue culture laboratory to observe  and appreciate the cutting-edge technologies being employed there.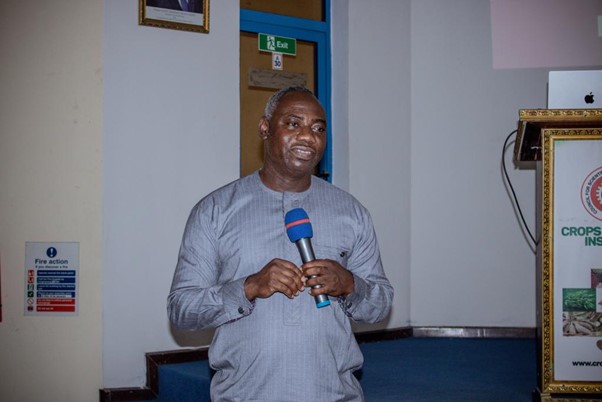 The CSIR-CRI is dedicated to supporting its new partners in industrialising cassava production in Ghana. Our doors remain open, and we are available to deliver any quantities of high-quality cassava planting materials required for the success of this project.
Authors: Patricia Konadu Mensah, Bernard Sakyiamah, Enoch Bobie Agyemang